Welcome To Corey's FJ Cruiser Website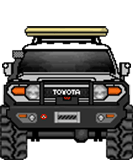 On the various forums that I belong to, I have a camping gear review thread that I update each year with new gear that I test out.
I have now setup a blog too of the reviewed gear that will go into more detail than the threads I have made.
To access my camping gear review blog, click here.
I hope my blog can be useful for those of you looking to upgrade your gear to make your camping/backcountry trips better.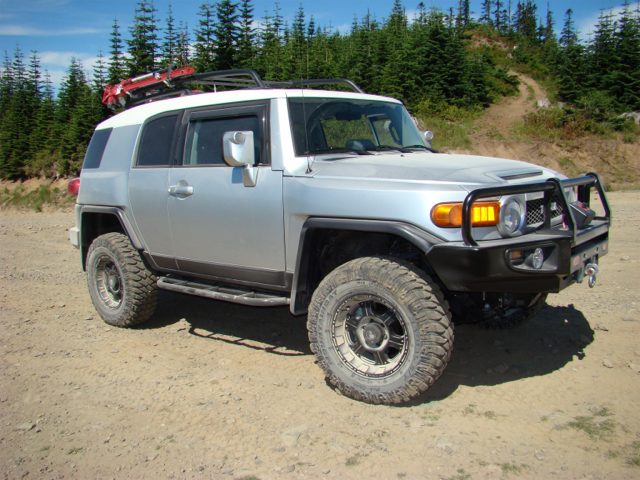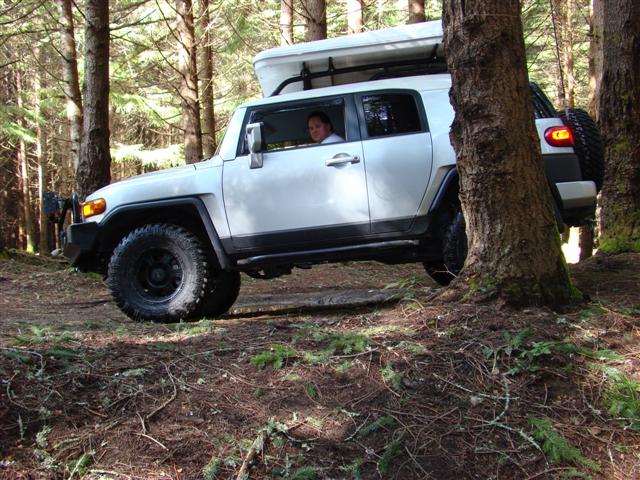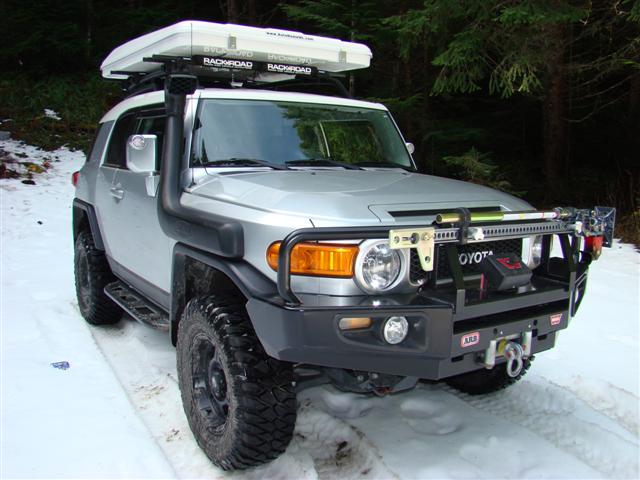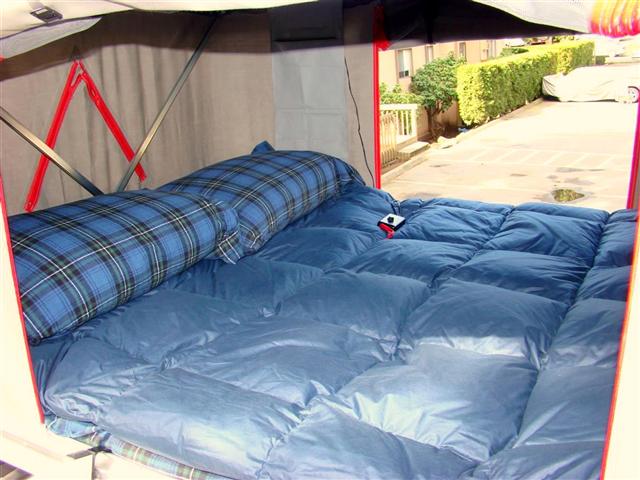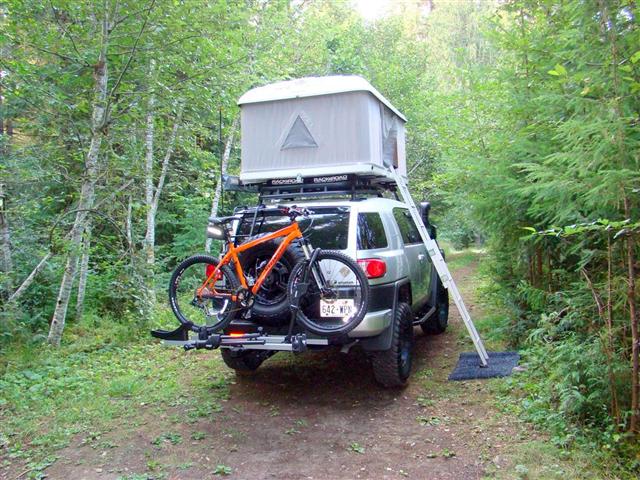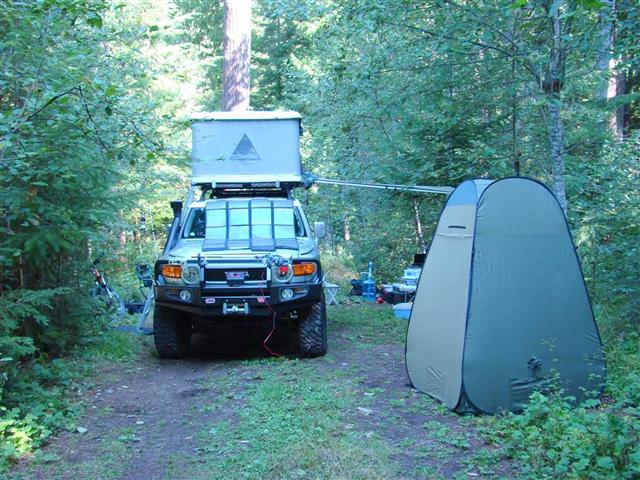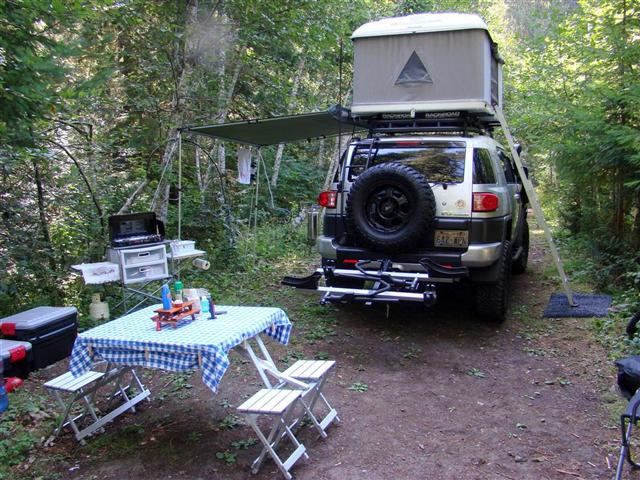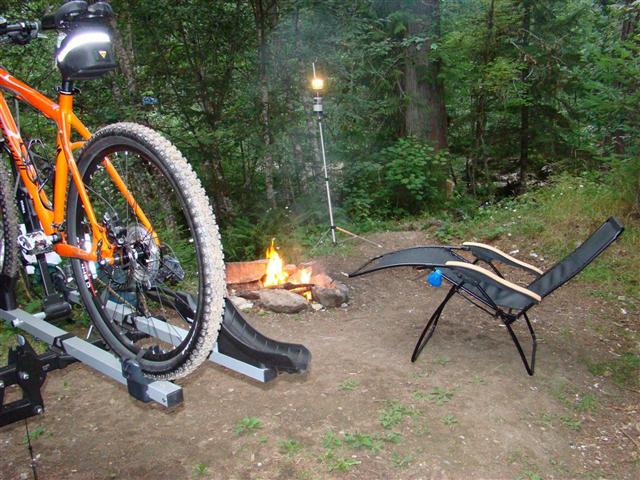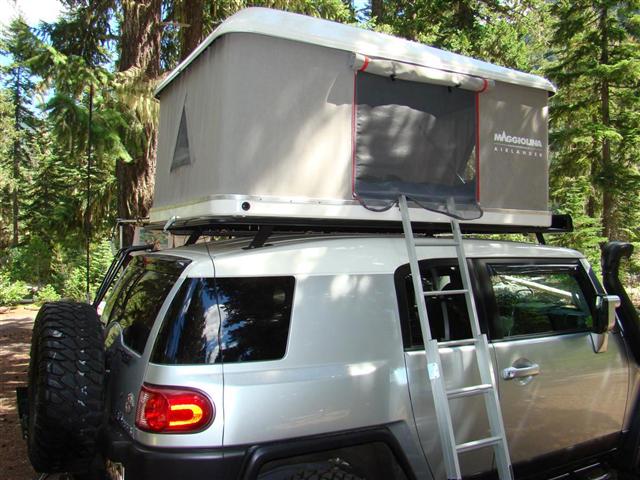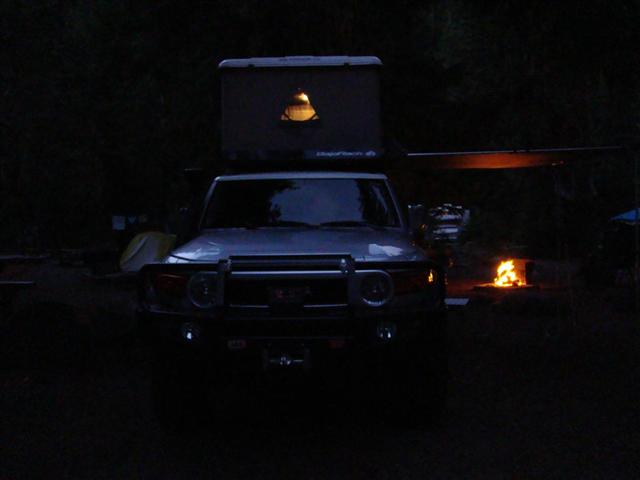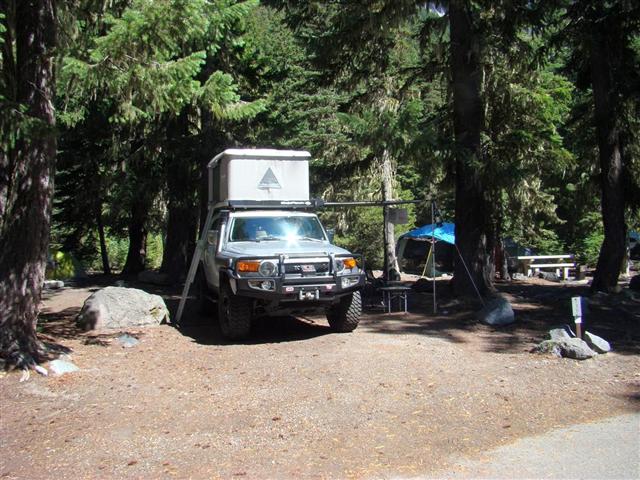 G'day, and welcome to my new website.
I put in my order mid March of 2006 for an FJ Cruiser to replace my tired '91 4Runner.
I took purchase of my new rig on July 24 2006.
Yes, it was a very long wait, but worth it.
When I first saw the FJ Cruisers I was not really super impressed with them, but soon began to like them very much after I learned they were the most capable off roading rig that Toyota is currently producing for the USA.
Mine is equipped with only the CQ and upgrade package 1, and port installed items are the roof rack, trailer hitch, and locking lug nuts for the 4 wheels plus the spare.
So it is pretty much maxed out with options off the assembly line with the exception of the side curtain airbags.

My new rig will go through quite the metamorphosis as I slowly (OK, maybe not to slowly) mod this rig with sliderz, CB radio, roof rack accessories, and much more.
Another thing I like about this rig is that it comes from the factory (with the right package options) an electronic rear locker, A Trac, clinometer instrument cluster, and many more options to make this a much more capable rig for off roading than my 4Runner was.
This page is also being made without any use of JAVA, as Microsoft did an update for Service Pack 2 that totally fubared my main 4Runner index page.
Below is a Flash table of contents, no JAVA.

I will document the modifications on my site here, as well as on YotaTech.
Also there will be technical write-ups of some of the mods I do in the Tech Write-up area on YotaTech.
You know those cool FJ Cruiser full page topic ads in the 4x4 magazines?
Got 'em all scanned into a thread on YotaTech.
Click clicky...

Recent trail runs with YotaTech, newest first:
Snow Run @ Greenwater 12 30 2006
Fall Colors Run @ Greenwater 10 14 2006
PS, have not had time to update the runs or build pages.
Most of the runs are posted on YotaTech though in the Trip Report section.
And last but not least, all of my modifications to my rig are outlined here on my website in the FJC Mods in the table of contents below.
I have also documented the modifications on three forums with feedback from the members of those sites.
YotaTech Forums
IH8MUD Forums
FJ Cruiser Forums
Expedition Portal Forums (just started it recently, history is not as deep as the other three)
Many of you know that I am the admin and co creator of YotaTech.
We recently hit seven years on May the 21st of 2009.
Here is a seven minute video I put together that is on YotaTech's homepage from pictures submitted via the membership.
Here is a video I put together from some of the pictures from my vacation to the White River campground at Mt. Rainier National Park August of 2010.
I use camp there a lot back in the early 90's when my sons were wee lads.
The place is very crowded, and the 112 sites fill up nightly.
Hard to get a lot of peace up there though, many have never seen a roof top tent before, and I spend a lot of time explaining about the tent :)
August 2010 Camping Trip To Mt. Rainier National Park from Corey Tando on Vimeo.
This was a few days camping trip to the White River campground at Mt. Rainier National Park, WA.
Use to take the kids there 20 years ago.
Not much has changed, the mountain still looks breathtaking.
And last but not least, you DO NEED Flash installed to navigate my website.
There is a table of contents directly below and center of this text here.
If you do not have Flash installed for your browser, you can not visit the other sections of my website or see the YouTube videos above.
---
This site was last

on 1-1-2012, please check the last mods page for updates