Pre run 5/19/2001 for the June Jam at Green Water
Ken, Vince, and I headed up to Green Water to check out some camping spots, and to get some GPS coordinates for the upcoming Jam.
Here are a few pictures and videos from the outing. Nothing hardcore, as the intention was not to run any trails, though we did do a little exploring, but mainly to look for spots to camp in.
Pictures & vids are from Vince and I.
This is the big hill that most of the guy's went on last Oct. for the fall run. It's very deceiving, as it's a lot steeper than it looks.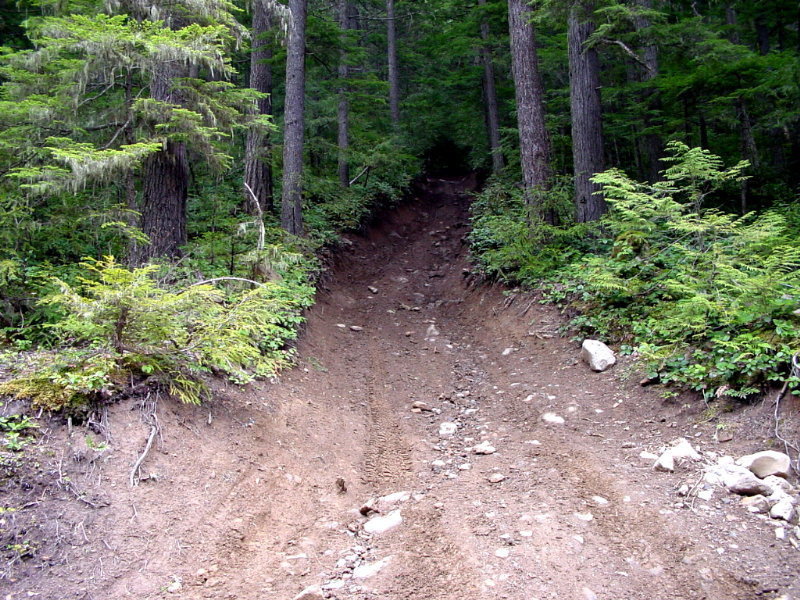 There always seem to be Toyota mud flaps laying around in the toolies. Could be we are the only one's that venture that far.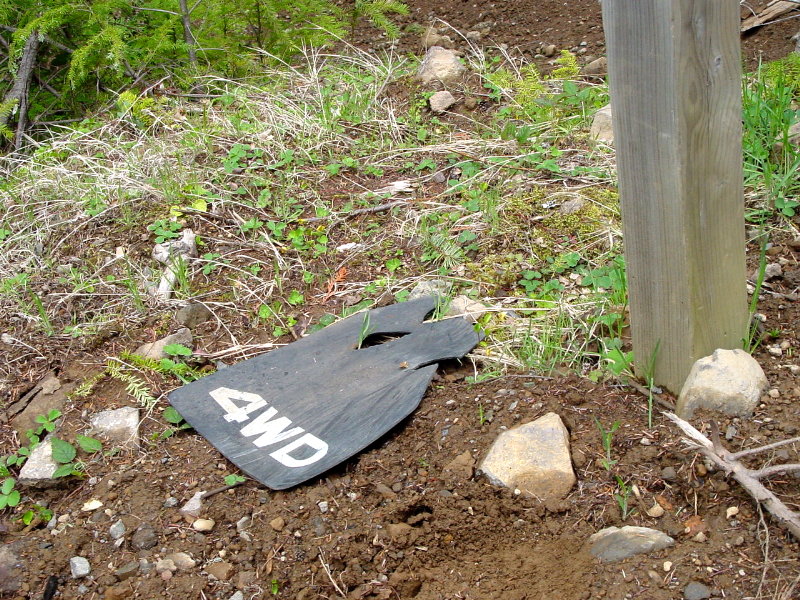 A lineup shot.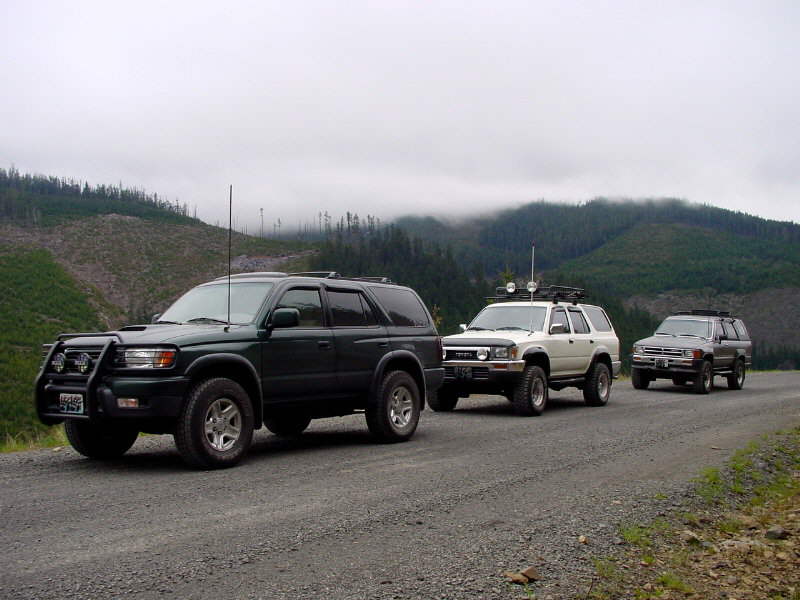 We found two really good campsites. This is a shot from the one we probably won't camp in on account of all the rocks everywhere.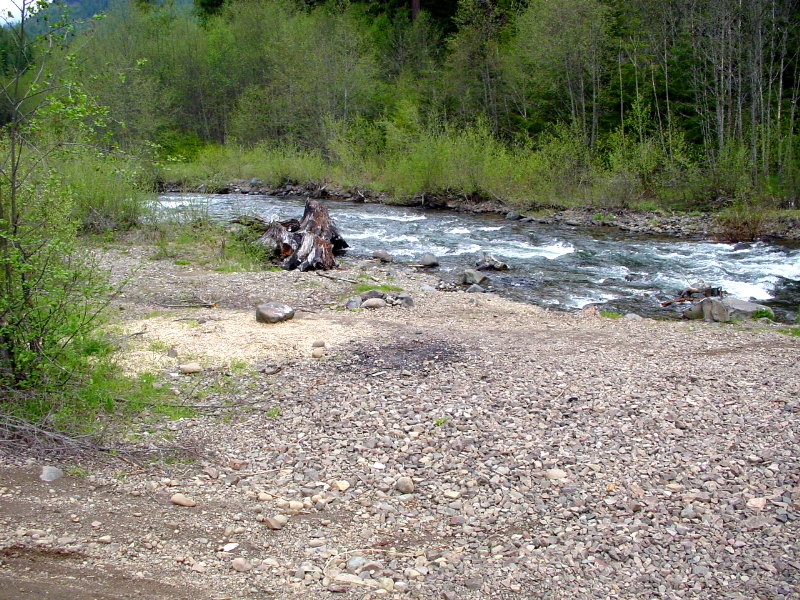 Another lineup.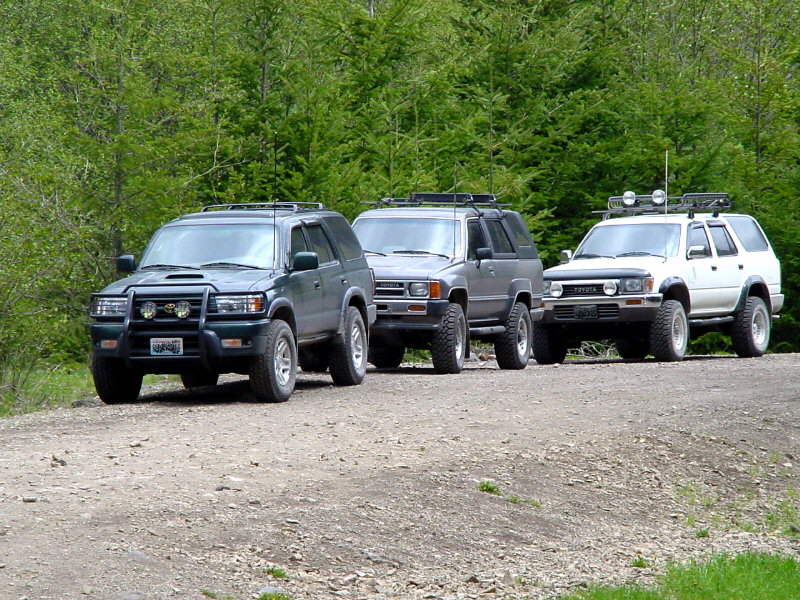 It was very cold up there today. Poor guy froze his legs off and his head was cold too.

Another shot of Ken supervising me taking the GPS coordinates.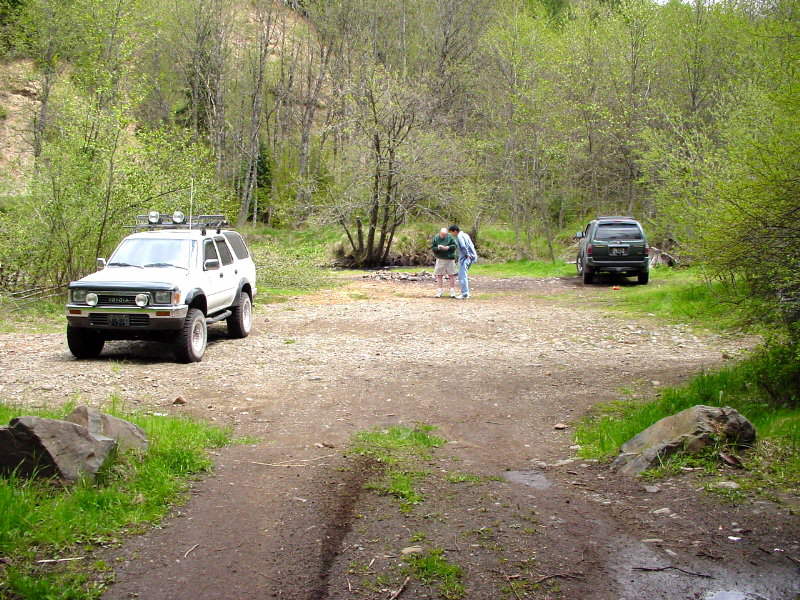 A shot of Ken up by the upper Naches trail head that we went on last Oct. for the Fall Run.
Dig those Ion Crystal lights from Piaa.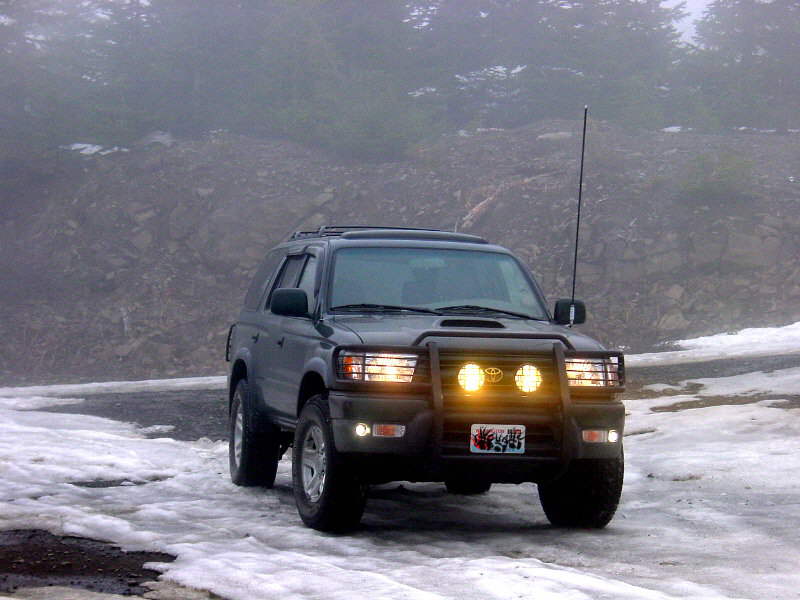 Another shot up by the upper Naches trail. We started to hit quite a bit of snow and fog up at this elevation. I think we were at about 4900 feet or so.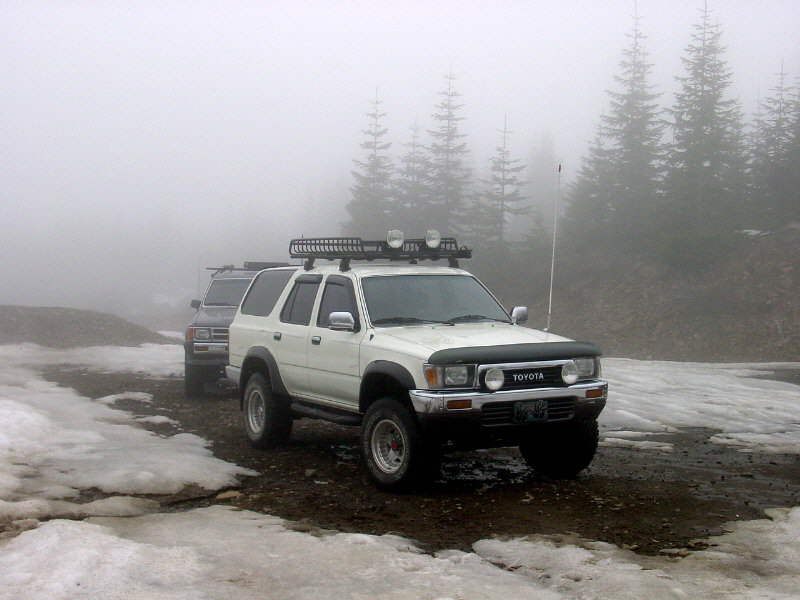 Here's another shot of the rocky campsite about 8.8 miles up the road we were checking out. The river runs right through it. Kind of secluded here too.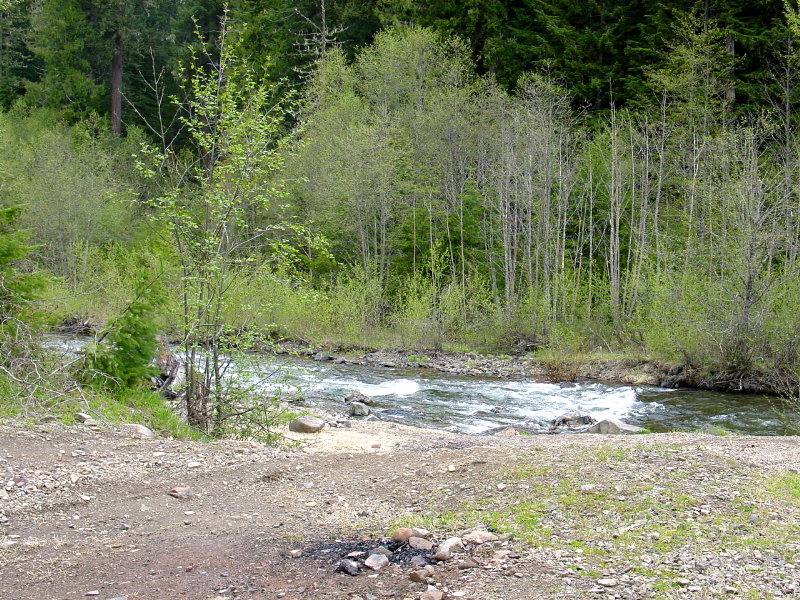 A line up.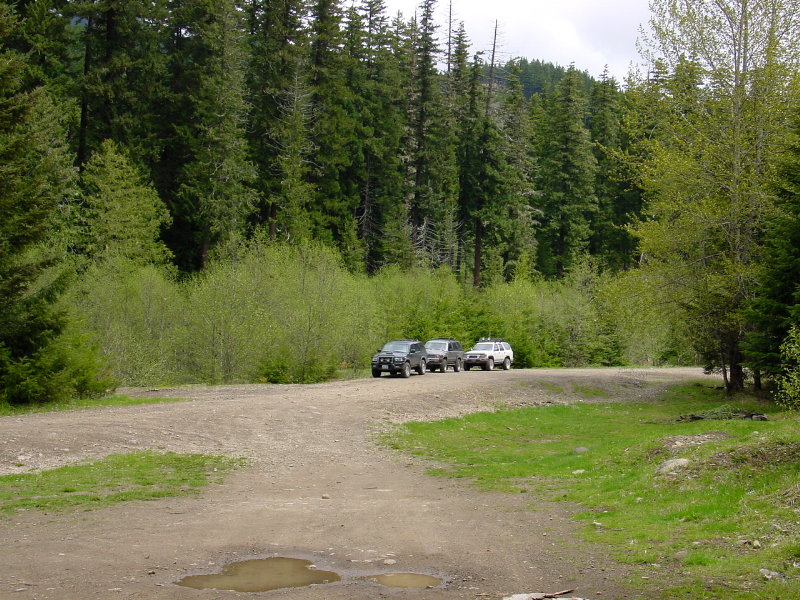 ---
Videos
It would be best if you right clicked these links and saved them to your desktop. They will play much better that way than if you were to just click on the links.
These first 3 are from Vince:
Ken doin' the mud puddles. Click here
Another shot of Ken giving his rig a bath. Click here
Ken climbing a hill. The pics & vids do not do justice to the angles. Click here
Here are a few from me:
This one is a "talking pic" format from my digicam. Click here
This one is a real nice campsite we found about 8.8 miles or so up the road. Click here
Ken up by the upper Naches trail head playing in the snow. This stuff was deep in places, and very easy to sink in deep. Click here
Another one of Ken in the puddles. Click here
Another shot of Ken doing a hill. Click here

---
Summery
We had a good time in the mountains, although we didn't really get off onto any trails. Still a lot of fun in the snow, and exploring. Found some great places to camp, and hope to fill them up with a lot of folk's this year.